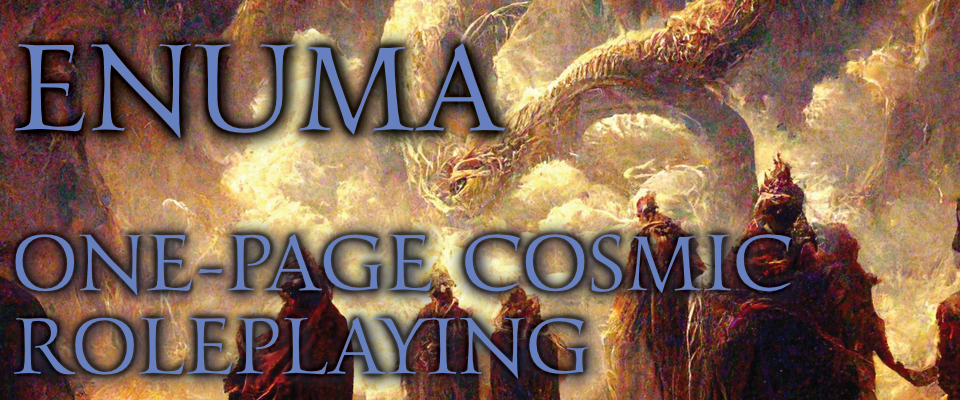 Enuma
The world is young: you will make the most of it.
But your revelry has woken your father, Apsu.
Terrible radiance spreads over his face as he hatches his plan, guided by his vizier, Mummu.
He will kill you. Then he can return to his rest.
DETAILS
System: Custom
Type: Stand-alone one-page game
Genre: Cosmic fantasy
Mechanics: Players choose die size, from d4 to d10. Lower results are more desirable, but riskier.
Intended Players: 3-5
Supplies needed: d4, d6, d8, d10
Setup time: 5-15 minutes
Session time: Up to GM.
License: CC-BY 4.0
Included Bonuses: –
Last Updated: July 31, 2022
Download
Click download now to get access to the following files: