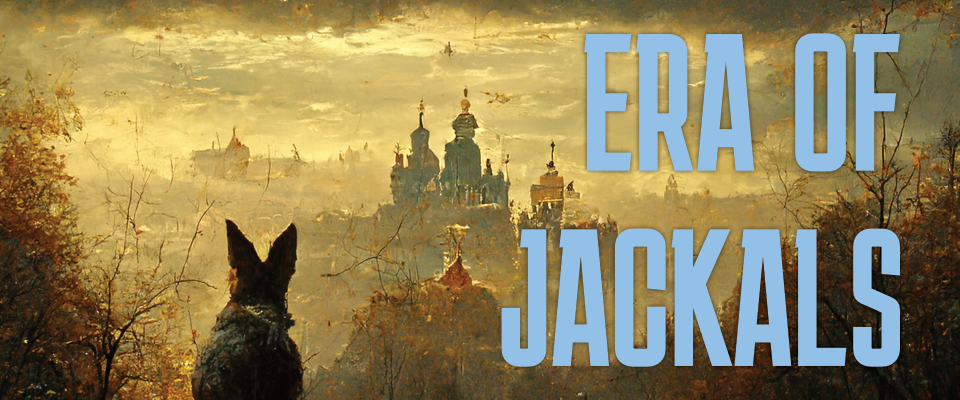 Era of Jackals
This is my testament. I will end this world. And I will turn this age of lead into a golden age, where the strong and the cunning will reign, an era of jackals.
You, my followers, will be first in line to the throne. If I return, I will bring you to higher glories. And if not—
Then you will be free to use your strength. The weak will fall before you, and you will bring light to the world.
ABOUT
System: Custom
Type: Stand-alone one-page game
Genre: Supernatural apocalyptic roleplaying
Mechanics: Xd4 dice pool, hoping to get different results.
Intended Players: 3-5
Supplies needed: Five four-sided dice
Setup time: 5-15 minutes
Session time: 2-4 hours.
License: CC-BY 4.0
Included Bonuses: GM guidance sheet.
Last Updated: August 16, 2022
Download
Click download now to get access to the following files: