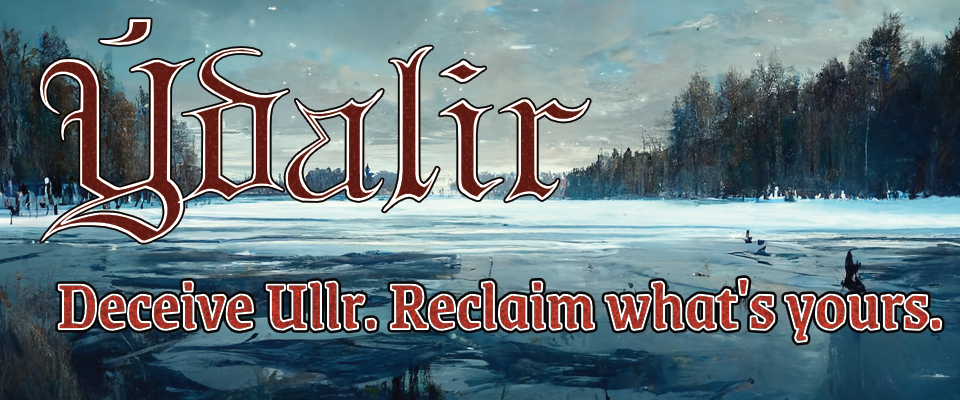 Ýdalir
Ullr took something that is rightly yours. He reigns in his court, Ýdalir, and that is where he has taken your treasure. It may be your beloved, a prized possession or tool, or even your honor—and you will get it back.
DETAILS
System: Custom
Type: Stand-alone one-page game
Genre: Myth, fantasy, Norse
Mechanics: 2d6, roll at or above, bluff mechanic.
Intended Players: 3-5
Supplies needed: 2d6, paper and writing implement (or digital equivalent)
Setup time: 5-15 minutes
Session time: 2-4 hours.
License: CC-BY 4.0
Included Bonuses: N/A
Last Updated: August 5, 2022
Download
Click download now to get access to the following files: